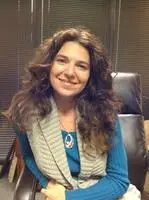 Dr. Sheila Gissibl, Psy.D is Hope's Owner and a Psychologist specializing in individual and couples therapy. With a wide variety of experience, and a graduate of Wisconsin School of Professional Psychology, she specializes in anxiety, addictions, depression and bipolar. In addition to being a prominent therapist, she also teaches at Mount Mary University. Dr. Gissibl is an interactive, solution-focused therapist. Her therapeutic approach is to provide support and practical feedback to help clients effectively address personal life challenges. She integrates complimentary methodologies and techniques to offer a highly personalized approach tailored to each client. With compassion and understanding, she works with each individual to help them build on their strengths and attain the personal growth they are committed to accomplishing.
Dr. Sheila is not accepting new clients at this time (ages 18 and up).
Jessica Rustler (Niedermayer), MS, NCC, LPC
is Hope's Clinic Director and a psychotherapist where her practice is rooted in creating goals based on the strengths her clients already possess. She believes in a no-nonsense approach to looking for positives, solutions and exceptions while encouraging clients to help meet their personal goals. Jessica's practice is composed of helping Adolescents, Young Adults and Adults with anxiety, depression, mood disorders, building coping skills, peer relationships, and self-esteem while empowering them to see the power they have in their own life. In addition to individual therapy, Jessica leads groups for Dialectical Behavioral Therapy for skills training for adults and has taught a variety of psychology courses at Carroll University.
Jessica is not accepting new clients at this time (ages 16 and up).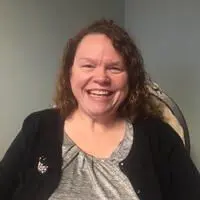 Deb Sarnowski, MA, LPC, CSAC
specializes in working with adolescents and adults, specializing in addictions, domestic abuse issues, trauma, relationship difficulties, co-dependency, anxiety and depression. Deb has distinctive experience in helping her clients through life's transitions, personal trials and relational conflicts. Her compassionate and collaborate approach will assist and support you as you cultivate new skills and build hope for the future.
Deb is not accepting new clients at this time (ages 13 and up).